"We can change the world and make it a better place.
It is in your hands to make a difference."
- Nelson Mandela
Helping Hands Project.
This six weeks, my art classes will work on projects that encourage citizenship and embrace diversity. For our first project, each class will work together on a single project. The project must utilize "helping hands". The media and mediums used are completely up to each individual class. The first few class meeting will go towards the class voting on a particular style, medium, etc. The class will also utilize this time to make a rough draft/mock up of their final project.
After the initial plan is in place, I will establish dates for project milestones. The entire class must work together to finish this project.
Students will be graded on teamwork, citizenship and organization (in addition to artwork).
Every student must contribute. This is easily accomplished with this project. My suggestion would be that each student trace out (or photograph) their own hand to contribute to this project. The student could color in or paint their cut out or they could even cut the hands out of a magazine or newspaper. The point of the project is that no two hands should look the same, but the different looks should all be cohesive as a whole.
I am here to help facilitate your project, but it is up to you (the student) to work with your peers to manage and complete this project. I would suggest that you appoint leaders that can help keep the project organized and that everyone stay up-to-date with the milestones that I set up for your class.
Each individual will be graded on their contributions
so be sure that you contribute to the group. I have included one of my
Pinterest
boards, below, to help you get some ideas rolling. Get to know your classmates and good luck! I look forward to seeing your creations! :)
This page was last updated on 24-Jul-16
Powered by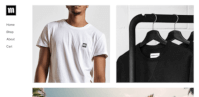 Create your own unique website with customizable templates.