E-Classrooms & Virtual Learning
E-Classrooms are virtual learning and teaching environments where students can collaborate, view presentations, communicate, interact and do other typical classroom tasks in an online environment (
Source
). There are many advantages to learning , virtually. According to an article on Edutopia.org, e-classrooms and virtual learning allows students to take classes that they would not have access to otherwise (
Source
). Also since classes can be taken anytime or anywhere, students living with special circumstances (such as health issues or early parenthood) no longer have to be resigned to falling behind or dropping out of school (
Source
). The added flexibility is also a great help to those students with heavy course loads or many extracurricular activities
(
Source
)
.
A possible drawback is that students are responsible for their own learning. This could be difficult if the student isn't good with time management or responsibility. Another possible drawback is the lack of social interaction. There is no pushing force for a shy student to come out of their shell.
---
ED308 - Curriculum Design & Assessment in the e-Classroom
During my time studying at Athens State University, I was able to take a course that fleshed out the details of building and managing an e-Classroom. Some of the topics addressed during this course included the ADDIE model, communication (asynchronous vs. synchronous), the Unit-Module-Topic model, instructional objectives, effective assessments, collaboration, interactivity, engagement, intellectual property, graphic design principles and how to overcome barriers that reduce the effectiveness of the e-Classroom. To supplement the course materials, we also read
Teaching and Learning at a Distance: Foundations of Distance Education
(5th Edition) by Simonson, Smaldino, Albright and Zvacek. This book can be
found for under $10
and makes a handy reference when constructing an online course.
This course, ED308, also showed me that the perceived drawbacks of online learning could be overcome with proper planning and execution. While lack of social interaction is a common concern with online learning, one can easily overcome this obstacle with the
planned
implementation of engagement-producing activities. For example, adding activities to the course that involve small group activities or that required student-led activities increases engagement. Example activities could include group presentations (student led), debates, role playing or group discussions. By thoughtfully adding in such activities, the instructor is ensuring collaboration and engagement.
In order to have an effective class, there are several best practices to remember. Here is a short list of some of my favorites found in our textbook (
Teaching and Learning at a Distance: Foundations of Distance Education
by
Simonson, Smaldino, et al, page 172):
Good Teaching Matters. No matter the delivery method, quality teaching is important.
Each Medium Has Its' Own Aesthetics. Remember that the "looks" of the e-Classroom matters.
There Is No "Super-Technology". Every technology has its' own pros and cons. There is not a single solution that should be used. Instead, smoothly integrate a few that best fulfill your needs.
Interaction Is Essential.
Technology Is Not The Issue. The technology is a tool to be used to learn about the desired topic. The chosen technology should never take priority over the actual content.
In addition to the above topics, I also learned about how to correctly write instructional objectives and how to properly assess the work of my online students. To put these things into action, everyone in the course created their own online courses. The course topics were our choice. I chose photography, which is a topic that I am passionate about. I have attached a PDF version of my document, below. Creating our own online courses was a valuable experience. I am sure that I will use what I learned in my future endeavors.
​
---
---
The ADDIE Model
​Concerning instructional technologies and e-classrooms, designers and teachers can make lessons more effective by using the ADDIE model. The ADDIE model is a framework "that

lists generic processes that

instructional designers

and

training developers

use" (Source). "Instructional theories also play an important role in the design of instructional materials" and "theories such as behaviorism

,

constructivism

,

social learning

, and

cognitivism help shape and define the outcome of instructional materials" (

Source

). By using the ADDIE model, those that are designing e-classrooms can save time and money by catching problems or mistakes at a stage where they are still easy to fix (

Source

).

Here is a quick and easy listing of the phases of the ADDIE model (

Source

):

Analysis phase -Clarifies the instructional problems and objectives, and identifies the learning environment and learner's existing knowledge and skills. Questions the analysis phase addresses include:

Who are the learners and what are their characteristics?
What is the desired new behavior?
What types of learning constraints exist?
What are the delivery options?
What are the pedagogical considerations?

Design phase - Deals with learning objectives, assessment instruments, exercises, content, subject matter analysis, lesson planning, and media selection
Development phase - Instructional designers and developers create and assemble content assets blueprinted in the design phase.
Implementation phase - The implementation phase develops procedures for training facilitators and learners.
Evaluative phase - Consists of two aspects: formative and summative. Formative evaluation is present in each stage of the ADDIE process, while summative evaluation is conducted on finished instructional programs or products.

Source: "ADDIE Model" - https://en.wikipedia.org/wiki/ADDIE_Model
Powered by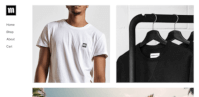 Create your own unique website with customizable templates.