What is Educational Technology?
According to

Wikipedia

, education technology is

"the study and ethical practice of facilitating

learning

and improving performance by creating, using, and managing appropriate technological processes and resources" (

Source

). Basically, this means any technology that helps us to teach the curriculum. In the previous century, an abacus or chalkboard may have been considered educational technology. Today, educational technology includes computers, iPads, tablets, smart phones, video games, simulations, YouTube, webcams, Skype, smart boards and virtual classrooms....just to name a few. As new technologies emerge, we find more and more ways to teach our students with new technology.

It is important that as we prepare our students for the future, that we teach them to be good digital citizens and how to develop 21st century skills. This is important for our student's future and for the future workforce. As we harness new technologies, we must learn how to do so responsibly and effectively. A good book that I would like to recommend for its' content on teaching 21st century skills is

Teaching Digital Natives: Partnering for Real Learning

by Marc Prensky. It is a really informative book and it is also a good read. I did not find it dry or boring at all and I believe that you will enjoy it, also.
---
ED 410 Course
In the summer of 2017, I took a course at Athens State titled "

Curriculum Integration of Technology for Elementary Learners" (ED410). In this course, we learned about all different types of frameworks and educational models that are used to smoothly integrate technology into the classroom: LoTI, TIM, TIP, SAMR

and TPACK. These frameworks assist teachers in planning meaningful technology-infused lessons, while also allowing for self-reflection. These frameworks are also used to find any weaknesses in lesson plans and to find areas where a teacher's knowledge base needs additional development.

To reinforce this new knowledge, we completed case studies on real classrooms that used technology in meaningful ways. This was an enlightening experience, as were able to see real examples of teachers using technology to reach and teach their students.

We also learned about management techniques used in technology-rich classrooms, such as "Management by Walking Around" (MBWA), "45ing your Screen" and the Traffic Light Method. All of these classroom management techniques combine to help create a distraction-free, safe working environment for students to use technology as they learn.
---
---
---
ED 307 Course
During my time at Athens State, I have taken a couple technology classes. One of those classes was ED307, "Teaching Stratgies for the Digital Age". In this class, we began by learning more about teaching this technology-driven generation of students. Our primary tool during this time was
Marc Prensky
's book,
Teaching Ditial Natives
. Using the contents of Prensky's book we worked collaboratively on group projects such as wiki pages and live online presentations. In addition to reading Prensky's book we also had to do research on related websites, such as
P21.org
. We applied what we learned through making animations, infographics, wikis, presentations and online discussions. We worked collaboratively on projects and were responsible for grading the work of our peers. This gave us important experience for implementing similar practices in our own classrooms. One of the biggest and most important facts that I learned from this course is that we must prepare our students for working and problem-solving in the 21st century.
We learned about a myriad of topics, but here are a few of the ones that made the biggest impact on my learning: collaboration, project-based learning, collaborative learning, characteristics of digital natives, 21st-century learning, making learning real
AND
relevant, practicing to mastery, adding real-world experience, becoming a "guide on the side", developing guiding questions and how to effectively use technology in the classroom. I learned a lot of useful information during ED307. This section of my website is related to a few of the topics covered during the course.
Please, use the links below to learn more about Educational Technology and topics covered in ED307 & ED410:
Powered by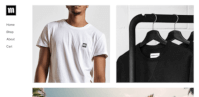 Create your own unique website with customizable templates.