How Has Technology Changed Education?
A short summary of Purdue's article, "How Has Technology Changed Education?"
Cynics might say that education has not changed in hundreds of years, despite changes in technology. Desks are still arranged mostly in rows with the teacher lecturing from the front of the room. However, technology has impacted the field of education in many different ways. In the past, books were the privilege of the rich. Fast forward a few hundred years and a literal world of information is available to anyone with an internet connection. Not only can books, videos, podcasts, images and other information be found, but actual classes and lectures are available completely online. Through MOOCs (Massive Open Online Courses) and organizations like Khan Academy or Code Academy, individuals can educate themselves in a chosen field, even if schools are not available in their local geographic area. Today, accredited degree programs are available 100% online.
The level of communication has also been elevated by technology. Instead of teaching and learning in isolated classrooms, teachers and students can now collaborate with others that are on the other side of town or the other side of the world. Using technology tools like Google Docs, wikis, blogs or video conferencing, students are able to learn from and interact with individuals outside of their local area. Students are able to use tools like Skype to speak directly to a scientist working on an isolated expedition or be virtual pen pals with someone that lives in another country.
Technology has also changed the roles of teachers and students. Instead of teachers lecturing from the front of the class, teachers are now able to be more of a "guide on the side". This is, in part, because of technology. With so much information available at their fingertips, students are able to perform their own research, participate in flipped lessons and use technology a an enabler.
To read more about the impact of technology in the classroom, please visit
this article
on Purdue University's website.
Article Source: "How Has Technology Changed Education?" by Purdue University
---
---
| | | |
| --- | --- | --- |
| The Effects of Technology on Teen Education | The Impact of Technology on a Student's Educational Experience | The Impact of Technology on Learning |
---
Classroom Management
---
Powered by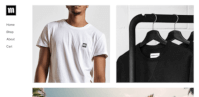 Create your own unique website with customizable templates.