Teaching Strategies

"Teaching strategies" is a general term that refers to the methods teachers use to deliver instruction, engage students, reach struggling students, assess students and more (

Source

). There are tons of different teaching strategies out there: game-based instruction, differentiated instruction, collaborative learning, project-based learning, etc. They vary from general theories to specific techniques that can be used in the classroom.

This page contains information on some of my favorite teaching strategies. You will likely see some of these strategies in practice in my classroom.
---
Game-Based Learning

Highly engaging method used to teach students using games to guide students through learning activities. Game-based learning can be a one-off activity or a persistent method of teaching.

[ learn more...]

Project-Based Learning

Usually completed collaboratively and used to solve real-world problems while teaching the required curriculum. Project-based learning (PBL) helps prepare students for real-world problem-solving, such as in the future workforce.

[ learn more.... ]

Collaborative Learning

Working in groups to solve problems and improve how students relate with one another. Collaborative learning encourages global thinking and helps students embrace diversity.

[ learn more... ]
---
The Flipped Classroom

According to Wikipedia, the

flipped classroom

is "an instructional strategy and a type of

blended learning

that reverses the traditional

learning environment by delivering instructional content, often online, outside of the classroom. It moves activities, including those that may have traditionally been considered homework, into the classroom. In a flipped classroom, students watch online lectures, collaborate in online discussions, or carry out research at home and engage in concepts in the classroom with the guidance of a mentor" (Source).

Personally, I like the idea of a flipped classroom because it means less time "lecturing" to students and more time spent helping students individually. If a student has trouble with a particular problem or topic, I am there to help them with it. More one-on-one time to help students with individual problems means that more students will be able to be helped past any obstacles to their learning.
---
Give Game-Based Learning a Try!

Put Game-Based Learning to the test! See if you can learn about the color wheel using a simple game that I created on

ClassTools.net

. There are ten questions concerning the color wheel and different color schemes. I highly recommend the Wordshoot game! Give it a try and have fun!
---
Powered by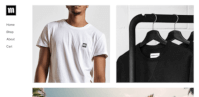 Create your own unique website with customizable templates.